For the consumer, deciding where to purchase online goods, delivery has taken center stage as a key factor to evaluate, with convenient options for fast and free delivery now as important as price and product for winning sales and retaining customers.
This article explores how to master a great delivery experience for a great competitive advantage.
What is Last-Mile delivery?
Last-Mile delivery refers to the very last step of the delivery process when a parcel is moved from a transportation hub to its final destination. It is the final leg of the e-commerce supply chain that physically connects brands with consumers through the delivery of the purchase.
"The front door has become the new storefront."
A positive Last-Mile interaction strengthens brand equity and brand loyalty.
Consumers with positive Last-Mile interactions with a company are more likely to return. Conversely, according to FarEye's Last-Mile Mandate survey (June 20, 2022), 85% of consumers will not shop with a retailer again after a poor Last-Mile delivery experience.
The same survey tells us that speed, convenience and service outweigh other factors:

What are the challenges of Last-Mile delivery costing and logistics?
Brands strive to live up to the "Amazon effect" in terms of its ever-increasing ability to deliver in shorter time frames while providing transit delivery details.
Last-Mile delivery accounts for up to a half of the total cost[1] of a product's delivery journey. The average (including both cheapest and most expensive goods) next-day shipping cost for a retailer is $27 per package[2] while for Amazon, it's $5.
Because consumers demand fast and free delivery, brands must absorb delivery costs if they want consumers to return. Implementing a Last-Mile delivery software solution can help decrease companies' shipping costs and satisfy customers by improving performance.
Last-Mile fulfillment is complex, and many factors contribute to its costliness:
Failed deliveries – cost retailers an average of $197,730 per year, a 2021 report revealed[3]. Eight percent of domestic first-time deliveries fail. A McKinsey report[4] says the returns rate has increased to between 20% to 30%, with consumers reluctant to absorb the returns cost. Some returned orders must be reduced in price for re-sale, and retailers must allow for the cost of delivering the replacement. With the initial delivery price factored in, costs mount up.
–
Most customers now expect a guaranteed delivery date and a specified delivery time slot – Delivery destinations and timelines depend on individual consumer orders. Complicating the process further, shippers have various fulfillment and fleet types to choose from. Inefficient routing practices, manual dependencies in allocating tasks and poor management of third-party logistics providers make shrinking delivery turnaround time difficult and threaten the entire shipping process.
–
Delivering orders to customers in differing locations and circumstances – Same-day delivery is mostly for small packages, so businesses cannot wait for sufficient orders to ensure 100% vehicle capacity. Unlike other fulfillment types where deliveries rely on economies of scale or automation for greater efficiency this adds costs and complexity. Customers also want real-time visibility of their order's journey, requiring an up-to-the-minute tracking system.
In parallel of the factors above, e-Commerce's growth contributes to a rise in carbon emissions. Parcel deliveries are estimated to increase by 78% globally by 2030[5], increasing emissions up to 30%. Utilising more energy-efficient green delivery fleets, including electric vehicles, drones and other alternative delivery vehicles, will help reduce emissions. Optimising deliveries to create the most efficient routes involves driving fewer miles, contributing to a reduced carbon footprint.
Managing and optimising Last-Mile Delivery through a Delivery Management Platform
Last-Mile delivery should not be treated independently from the overall customer order lifecycle.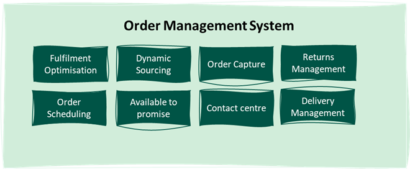 Optimising Last-Mile delivery to the customer should be included in the overall Order Management strategy and represents a subset of the suite of solutions.
A Delivery Management platform, whether on its own or part of the Order Management System (OMS) system, is typically the kind of tool that will help organisations optimise their delivery process. It can be the link between the internal Order Management System and the customer facing delivery partner to ensure there is near real-time flow of information to provide delivery status and updates.
–
Providing real-time visibility to every stakeholder in the delivery process can reduce where-is-my-order (WISMO) calls to customer service centers, saving time and cost. It also keeps a company updated with any order issues for correction or customer notification before a failed delivery.

These carriers will become the face of your retail brand. Customers associate the efficiency and effectiveness of Last-Mile delivery with the brand, not its courier partners, so choose reputable carriers. Create a behavior code to safeguard your reputation. Technology integrated with analytics can optimise your delivery process.
A Delivery Management Platform essential features and benefits
From our experience at CMG, the implementation and utilisation of a Delivery Management Platform should provide the following features and benefits:
1. Dynamic routing to reduce delivery time.
Dynamic routing plans and optimises routes. It triggers message alerts in real-time, optimises routes in real-time, based on traffic, weather, etc., while providing drivers with real-time information and forecasting delivery times. Dynamic routing plans and optimises routes.
2. Auto dispatching to reduce service time and labor costs.
It offers efficient resource allocation planning while controlling Last-Mile costs. The platform plans routes, allocates several tasks per driver and can pinpoint driver location to reduce inefficiencies, save time and can decrease the number of drivers needed.
3. Proof of Delivery (PoD) for greater transparency and efficiency.
Proof of delivery adds greater transparency to Last-Mile services. PoD is a brief documentation with different details to confirm the item's delivery. Modern logistics solutions enable electronic proof of delivery that allows customers to sign receipts using mobile applications.
4. Accurately benchmark KPIs.
The platform provides logistics stakeholders with a single pane of glass to view critical delivery benchmarks including driver performance, delayed deliveries, customer ratings, ETA adherence, pending deliveries, 3PL performance and more.
5. More time to focus on customer experience.
Because Last-Mile delivery is an extension of a company's brand image, companies must focus on making Last-Mile deliveries more customer-centric and put customer satisfaction at the center of the delivery strategy. A platform will improve the customer experience and free up valuable time to think about improvements.
Conclusion
Supply chain leaders must revisit their Last-Mile delivery strategy. Companies must simplify delivery logistics, especially Last-Mile. They must optimise their end-to-end omnichannel fulfillment with precision, while minimising Last-Mile costs. Simplified orchestration from order to delivery through dynamic routing, managing outsourced fleets, scheduling and tracking is key.
Today's Delivery Management solutions are preparing for a more efficient Last-Mile delivery future by increasingly incorporating technology into their products. For customers, a progressive Last-Mile delivery solution can ensure a superior shopping experience. For service providers, a robust solution ensures that their business meets the modern customer's requirements.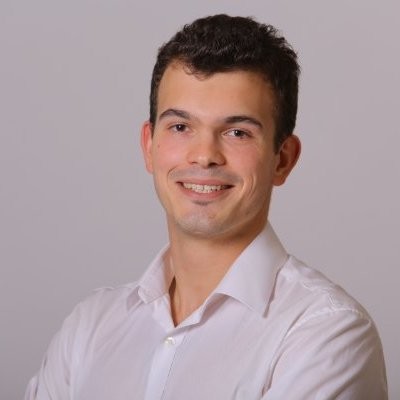 AUTHOR – Andrei Kochkarev, Business Consulting Manager, Change Management Group (CMG)
For help with your inventory management or operational excellence:
References:
[1] Last-Mile Delivery Logistics Explained: Problems & Solutions (insiderintelligence.com)
[2] Next-Day Shipping: USPS, UPS & FedEx Costs | Easyship Blog
[3] Research reveals the cost of failed deliveries – (enterprisetimes.co.uk)
[4] Faster omnichannel order fulfillment for retailers | McKinsey
[5] Urban Deliveries Expected to Add 11 Minutes to Daily Commute and Increase Carbon Emissions by 30% until 2030 without Effective Intervention > Press releases | World Economic Forum (weforum.org)