Every day the world is evolving, and businesses must take steps in the right direction in order to meet their own needs, without compromising the ability of future generations to meet theirs. This is called sustainability. In the last decade, the pursuit of global environmental sustainability has been a great challenge, however, in the last two years, we have seen many companies show a marked increase in their efforts to promote this.
Coca-Cola in the Netherlands and Norway will be shifting their new virgin oil-based plastic to bottles made from 100% recycled plastic (rPET). This initiative will sizably reduce the annual carbon footprint of its plastic bottles.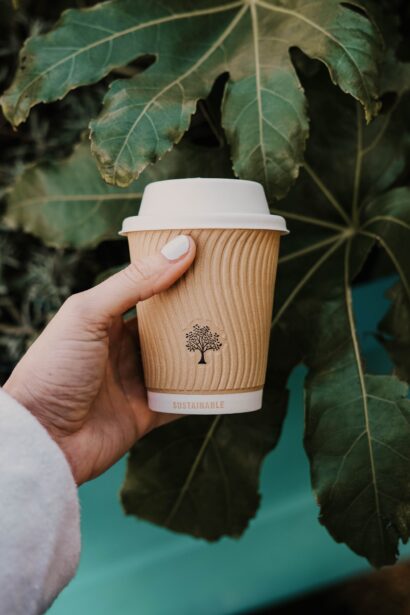 Heineken UK announced that they will start using 100% plastic-free cardboard topper across thousands of UK retailers. For many years people have expressed concern over the damage plastic toppers can do to the environment, so this is an excellent response from Heineken. It will not only minimise the use of materials and reduce waste, but it will eliminate over 517 metric tons of plastic annually!
BrewDog has shared that they are now carbon negative. This step has made them the first carbon negative international beer brand in the world! They are investing over £30 million into green infrastructure to support the business in reducing carbon emissions. This includes creating the BrewDog Forest, which aims to plant one million trees over the next few years.
Since 1 May 2020, 100% of Nestlé electricity now comes from wind power. They made this change by introducing a new wind farm partnership off the coast of North East England.
Aldi is also following suite by switching their potted herbs to recyclable packaging. This will result to the removal of more than 5.5 metric tons of non-recyclable material annually from that range alone. By 2025 Aldi aims to make packaging across its products to be 100% recyclable, reusable or compostable.
These are just a few examples of how some well-known brands are working hard to improve our environment and we applaud them for this.
We at CMG are also encouraging sustainability. We have started our journey to become a certified B Corporation within our company and are also branching it out to our clients.
Certified B Corporations are businesses that meet the highest standards of verified social and environmental performance, public transparency, and legal accountability to balance profit and purpose. B Corps are accelerating a global culture shift to redefine success in business and build a more inclusive and sustainable economy.
Our aim over the next few years is that we will become a certified B Corporation.
We hope that businesses follow in the same direction, to make our planet a better environment to live in. If you need guidance on how you can develop sustainability within your company, get in touch with the team today by emailing hello@cmg-change.com.
https://www.fdbusiness.com/category/sustainability/