On Monday 15th June 2020, many non-essential retail shops in England were able to re-open their doors for business. Having been closed for months due to COVID-19 lockdown measures, it was an exciting moment, not only for businesses, but also for shoppers.
Many customers headed to the highstreets for a shopping experience that they had not encountered for some time. Queues. The queues outside each shop showed the joy and anticipation shoppers had been feeling. In Birmingham, the world's largest Primark, people queued overnight. Scenes in London showed customers forcing their way into stores as they open up.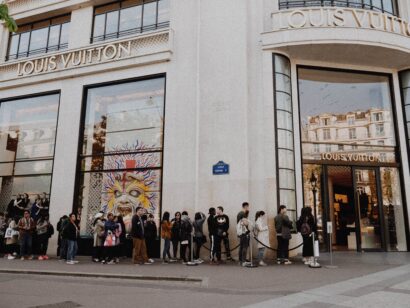 SafeW8 can help you. Created by Amber Jacklabs, the app has been launched to help Retailers and Businesses manage their virtual queues.
It's simple.
Select any participating business. Review the wait and travel time, then join the queue via an iTicket on your phone.
SafeW8 will alert you when it is time to leave based on your travel time and distance. You will be updated if there is space available earlier or if your slot is taking longer than expected. All updated in real time.
Once you arrive, you can either wait in your car or a nearby location. SafeW8 notifies the business when you have arrived and when it's your turn.
Once you are notified, go to the entrance, present your phone screen and walk right in!
Store managers and business owners will be able to manage your virtual queuing through the app, by helping their business being social more responsible in the prevention of COVID-19 spread.
The app is FREE on the app store for both customers and business managers.
For more information please visit: https://www.safew8.com/