The rapid change in consumer habits towards more convenience-driven and online shopping is slowing footfall, meaning that supermarkets and department store are facing the pressing issue of how to make their surplus space work for them.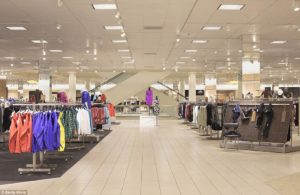 It was revealed this month that John Lewis is considering radical plans to deal with its excess floor space by installing serviced offices in some of their larger stores. The plans are at early stages, but potential options could include partnering with an existing operator, or alternatively they could look to launch an entirely new own brand.
But it's not just department stores who are considering new ways to make every square foot of their stores count. Supermarkets are also concluding that they also need examine how to drive profit from excess space.
Tesco Chairman John Allan explained in an interview with The Telegraph: "One of the challenges we have to deal with as an industry is that there is clearly excess space in food retail in the UK. We are working away at that in a steady way, and will ultimately solve it, but it will take years." (1)
John Lewis and Tesco aren't the only high street retailers to identify a problem with all the under utilised  space across their portfolios. Below are other ingenious ways in which retailers are seeking to profit from their space…. (2)
————————-
We see from lifestyle magazines across the world that customers are increasingly looking for Instagram-friendly unique experiences over 1980's style material acquisition. Added to this is the fact that stores increasingly need to tempt online-savvy customers into their aisles through experiences such as personal shoppers, complimentary beauty treatments and try-before-you-buy samples.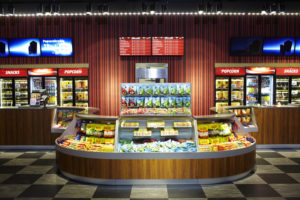 It would seem that experience is king in retail. So, it makes sense that retailers continue in the same vein by starting to provide leisure experiences, such as cinemas, to drive footfall into store. This started as far back as 2009 when HMV opened a Curzon cinema in its Wimbledon store and some years later, in 2015, Waterstones opened a bar and pop-up cinema in its Tottenham Court Road store.
Whilst John Lewis is considering using its spare space as rented office space, Beales has already bitten the bullet and is hiring out the top floor of its flagship Bournemouth store as a conference and events centre . Meeting and office space in towns which are well-known for political conferences and AGMs can be at a premium at certain times of the year, so this looks like a canny and profitable move by Beales.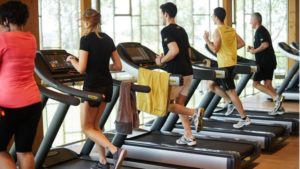 Wouldn't it be convenient to have a workout and then do your weekly shop without having to leave the building? Sainsburys thinks so and has teamed up with gym operators at several locations across England and Scotland. The health and wellness trend shows no sign of abating, so this has the potential to be a real footfall driver. It's possible we'll also see these in department stores in the future.
Calling all parents – whilst you're doing the weekly shop would you prefer your kids to be learning, or playing? Sainsburys and Tesco have both concluded that installing classrooms in store would be a convenient and time-effective way for parents to leave their children in a safe, supervised environment whilst helping to give them a competitive advantage at school. Both supermarkets are trialling  this concept in selected locations around the UK by teaming up with the education specialists Explore Learning.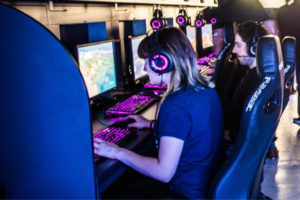 Game, the at-home console, and game specialist, has taken its offering one step further by installing pay-to-play games rooms in its stores. This move will allow existing customers to pay in order to sample new games and consoles, a move that drives both profits and potentially cross sells and upsells products. This move will also attract new customers who might be seasoned gamers but who haven't crossed Game's threshold before.
————–
Far from viewing excess space as a problem to be half-solved with promotional areas and extra shelving, retailers are increasingly looking outwards and teaming up with relevant commercial partners. There is already a plethora of creative ways that this potentially valuable space can be used more profitably and we look forward to seeing what advances happen in the future.
Bryony Graham
Further reading
1 http://www.telegraph.co.uk/business