There's no doubt that the retail landscape is rapidly changing. Consumer behaviour is evolving, omnichannel retail is adding complexity, the war in Ukraine is challenging the supply chain even further than the pandemic, and logistics now comes with an added host of delays and surcharges. These changes are exhausting many of the legacy operations in retail businesses. New systems and technology are key to maintaining a competitive customer experience and change management is needed to ensure successful implementation and adoption.
For brick-and-mortar retailers who have been lucky enough to weather the storm of the past two years, there's no doubt that they've embraced their e-commerce and delivery options. They will all have seen changes in their customer model that are here to stay, and will see more to come. The tools and systems they need to continue to succeed, and stay competitive, have changed too.
Infrastructures are falling short as retailers introduce new capabilities on old platforms. Retailers need to be more flexible and are now looking at upgrades to their ERP through a shift to cloud, implementing new supply chain systems that allow end-to-end visibility, and leveraging innovations such as machine learning, logistics tracking and demand prediction tools.
Whatever the gap, they will need more technology to address it. More than ever new technology needs new skills and processes to make a shift. And to make a real and lasting shift, the business needs deep involvement and a leadership role in enabling change.
Why is change management important?
At the most basic level, new technology requires training for your staff. But an ERP system upgrade or new implementation – especially if you're opting for a cloud-based solution – will require entirely new processes, policies, and skills.
Streamlining operations is key to efficiency. Successful ERP implementations, innovations and upgrades (no matter their size) already impose a high degree of complexity and risk. Smart companies, who are committed to successful implementation, dedicate change management resources to planning, project management, business analysis, process engineering and training activity.
As with all change, people may need persuading toward the new way of doing old business— flexibility is critical. The right people in change management roles can help your company to secure stakeholder investment and acceptance of new ways of working. People, and their knowledge of your business, are a key ingredient to foster organisational change.
These challenges are difficult to navigate at the best of times – but in today's climate with remote working an added obstacle – employing an expert team can really help you save time and money.
At CMG, we're currently working with multiple clients across the US, Europe and the Middle East on just this. Working with clients remotely, facilitating online workshops to define new systems and processes and training thousands of end users virtually on new retail systems. Over the past 2 years, we have refined our toolkits and method for the delivery of technology and operational changes in this new normal. Read here about what we've learnt from delivering successful change remotely
Formalising a Change Management Team – whether internal or external – allows them to dedicate themselves to adequately plan, test, adjust and ensure the program avoids any roadblocks. Leaving other teams time to focus on the areas they can add the most value – from supply chain improvements to customer engagement. It makes good business sense.
Author – Bill Macfarlane, Non-Executive Director, Change Management Group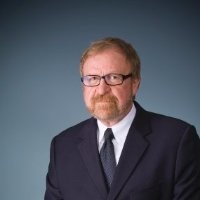 Bill is a recognised technology leader who has worked with retail, consumer products, manufacturing, distribution and e-commerce focused companies during his career. He has been part of many start-up enterprises, as well as turnaround and M&A activities. Bill has been a serial CIO/Consultant to many global companies such as The Disney Store, Siemens, NBA Store, Nike Retail and The NBC Studio Store.