Super innovative demi-fine jewellery brand Missoma is a firm favourite of us ladies at CMG. Specialising in contemporary affordable designer jewellery in gold vermeil, this beautiful British brand, with its impressive back story of family start up and fast growth, had us hooked from the outset. Naturally, we were utterly delighted to be appointed to support them in their eCommerce journey.
Our Mission
Fresh from a record-breaking re-platform onto Shopify Plus, CMG were engaged to lead Missoma in defining an eCommerce roadmap, selecting an agency partner to help deliver it, and to subsequently to project manage delivery of key initiatives.
Why CMG?
CMG's experience runs deep in retail, and we are proven in delivering with agility & pace. However, our point of difference was in our ability to fit in to the Missoma culture, which has the feel of a warm energetic family. At CMG our ethos is to fit consultants to clients, so that we feel like part of your own team. We believe this leads to optimally productive (and fun!) relationships.
What did we do?
CMG structured and led an RFP process to select an agency with strong UX and development credentials in the Shopify ecosystem. We managed shortlisted agencies through a 3 step process assessing capability & skills, commercials and cultural fit.  Having selected the agency, we managed onboarding and established ways of working to transition to BAU mode.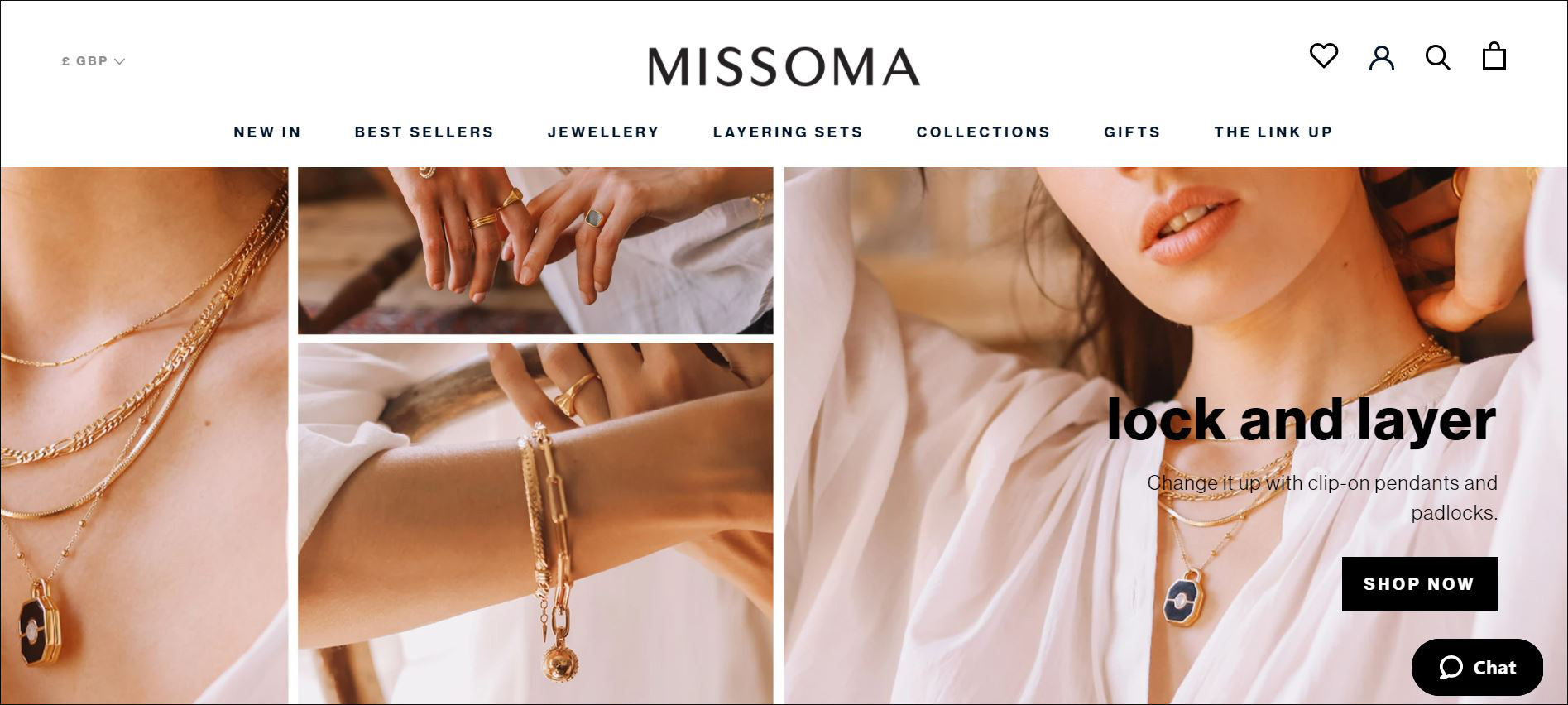 In parallel we worked hand in hand with the Missoma team to create a prioritised 12-month eCommerce roadmap. After identifying goals, through a series of cross-functional interviews we planned initiatives to improve conversion and average order value, and to build loyalty and drive scale. We engaged the c-suite to prioritise these initiatives based on projected impact and effort.
We project managed the delivery of the priority initiatives which were geared towards reinforcing brand persona online and strengthening conversion. We led the documentation of user stories to feed the design and development effort and monitored the day to day delivery through to testing and go live.
What were the outcomes?
A prioritised roadmap to support Missoma in achieving it's eCommerce goals and to gear up for peak trade.
A new agency partner and way of working to support Missoma in it's future developments and to really get the most out of the new Shopify platform
A brand-new look and feel for the Missoma online store.