Welcome to the second in our series "Building Belonging", where we explore how the status quo is being disrupted by a series of intrepid brands who are doing things slightly differently.
Agile, responsive and ambitious, they're focussing on their brand values, embracing their heritage and bringing their story to life in a series of eye-catching ways.
In our first blog we've seen what two Customer Electronics companies, Sonos and Samsung, are doing.  This week we're looking at two very different brands in the beer, wine and spirits sector:  Jack Daniels and BrewDog.
—–
Alcohol sales are growing; 2017 sales were up by £172m year on year, which is being attributed to the "premiumisation" effect.  Volume sales have increased, and we're also choosing more expensive drinks: in particular gin, whiskey and sparkling wine.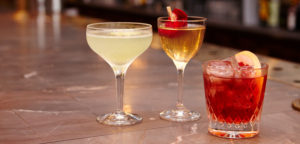 We're seeing a buoyant market where customers aren't necessarily choosing based on price, but also on the perception of the brand.
In order to be seen as premium, brands need to emotionally resonate with customers.  So brands who want to be identified as such, need to present some kind of story, background or personality.
This blog is about two brands who are bringing their heritage to life in order to present themselves as premium choices.  Here we see how….
—-
We often see ardent fans visiting the spiritual home of their passion.  Elvis fans make the pilgrimage to Graceland, Beatles fans flock to The Cavern.  A particular brand of Tennessee whiskey inspires similar levels of devotion and Lynchburg, the famous home to the Jack Daniels distillery and marketed worldwide as a city with only one traffic light, is another major tourist attraction on the world map.
(It is indeed an irony that Moore County, where the Lynchburg distillery is located, is a dry county, so whiskey sales are prohibited.  But no fear: on their way out visitors may buy as a souvenir an empty Jack Daniels bottle… which is then filled, free of charge, with whiskey.)
Lynchburg is in Tennessee and so it's inevitable that for every enthusiast keen enough to make the trip (a 1,200 mile round trip from Chicago and almost two thousand miles from New York and Miami), there are many more who are hesitant to do so.
And lo, the Lynchburg General Store was born.  To celebrate their 150th anniversary, the Jack Daniels decided to take Lynchburg to the people.  The Store was a pop-up installation which enjoyed a tour of three hip eastern cities:  Chicago, New York and Miami.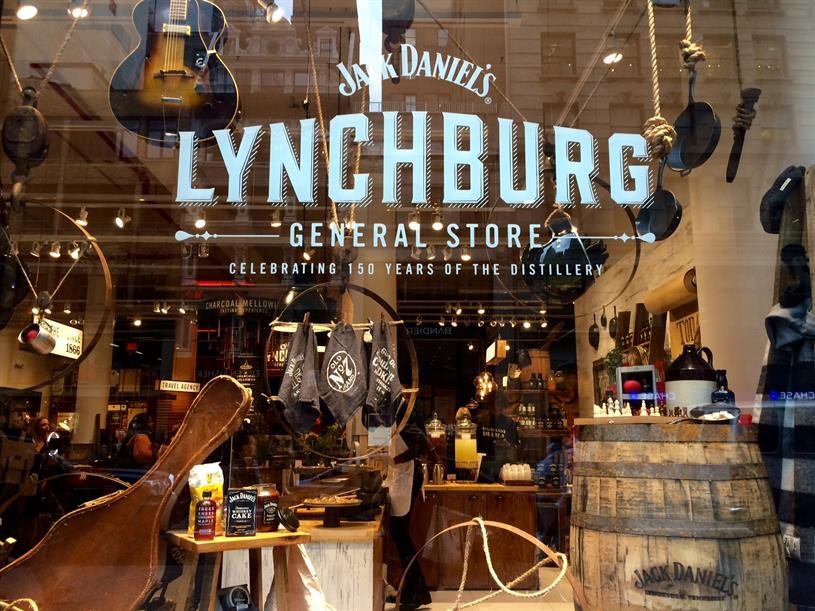 The Store, located in high footfall areas of each city, aimed to transport visitors back 150 years to Lynchburg in 1866.  Visitors were treated to a 'Gentleman Jack' old-time barber shop, Southern cooking demonstrations, live music, barrel-building lessons and – of course – regular whiskey tastings.
"We always said that if you bring someone to Lynchburg, they'll be a Jack Daniels fan for life" said a spokesperson. "We wanted to bring that to the different markets so everyone can experience Lynchburg within their own towns."
Jack Daniels is fortunate to enjoy such a strong heritage that a trip to their headquarters is a tourist attraction (Trip Advisor ranks it 1 out of 17 things to do in Lynchburg!).
However it recognises that it also has to look outwards, to search for the next generation of advocates, rather than relying on customers coming to them.  This engaging pop up installation allows Jack Daniels to authentically reach out to urban areas and is a powerful form of Outreach Marketing.
———–
And now moving from this venerable US brand, we come to a mouthy Scottish new kid on the block!
BrewDog is the self-styled 'punk brewery' which wants to shake up the industrially brewed lagers and stuffy ales that previously dominated the UK beer market.
They've grown significantly since their 2007 launch and now have over 1,000 staff and sales in 60 countries.  They've also featured on the Sunday Times Fast Track List a record-breaking six times.
Their provocative marketing and anti-establishment rhetoric within the rather earnest craft beer marketplace has been a key aspect of its business.
They've now announced plans for the world's first crowd-funded craft beer hotel, opening in 2019.  They say that the 26-room hotel will offer an "immersive craft beer experience".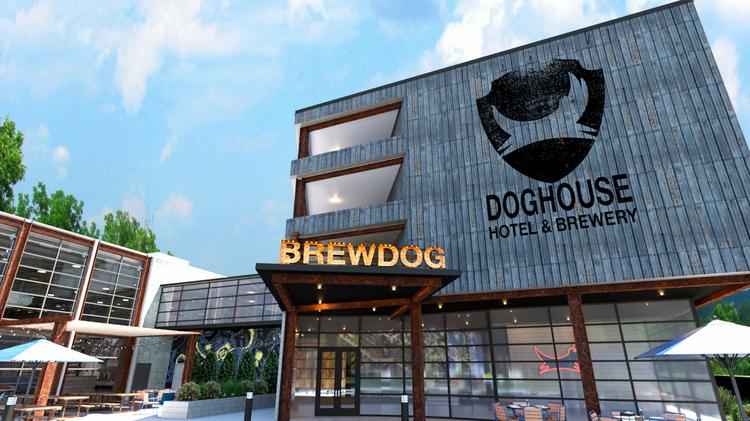 In keeping with their rebellious nature, BrewDog are planning some eye-catchingly different features, including a beer spa offering beer-based treatments, a beer tap in every room and a beer fridge in the shower, in case visitors get thirsty whilst showering.  Lucky residents in the luxury suite also get a hot tub filled with IPA ale.
The style of the planned hotel nicely reflects the culture of the company, which is proud of its rebelliousness and its passion for beer.
It all sounds suitably fun and anarchic and a very on-brand concept for the brewer.  Added to which, the crowd-funding aspect reinforces the impression that the brand is one of the people, rather than one of the stuffy shareholders.
—-
Here are two examples of drinks companies creating physical embodiments of their brand heritage.  By allowing customers to actually enter their brand values, it's a powerful way of communicating their personality, building an army of powerful advocates who will then spread the word.
In this highly competitive marketplace, where the pendulum is swinging away from the ordinary and everyday, and towards the premium and the extraordinary, then we might be seeing more of this from brands in the future.
Bryony Graham